Harrington Kitchens delivers outstanding custom designed kitchens, crafted from the highest quality kitchen materials. We have been servicing the Sydney metropolitan area and its surroundings, from North Sydney to Bowral and the Blue Mountains, for over twenty years.
Our three core values of great workmanship, quality materials and exceptional service aim to deliver quality…always to every customer we serve and every kitchen we install.
All of the kitchens designed by Harrington Kitchens are individually planned to withstand a lifetime of family enjoyment. We utilise state of the art manufacturing technology, time-honoured quality craftsmanship and work with the world leaders in kitchen materials.
We will act as your kitchen project manager by making arrangements with other qualified tradespeople, including plumbers, gyprockers, stonemasons and electricians to take the stress from you and ensure there are no delays when we are delivering the kitchen of your dreams.
From the moment you choose to work with Harrington Kitchens, you will be working with a team of professional that have just one shared goal, to bring to life your dream kitchen.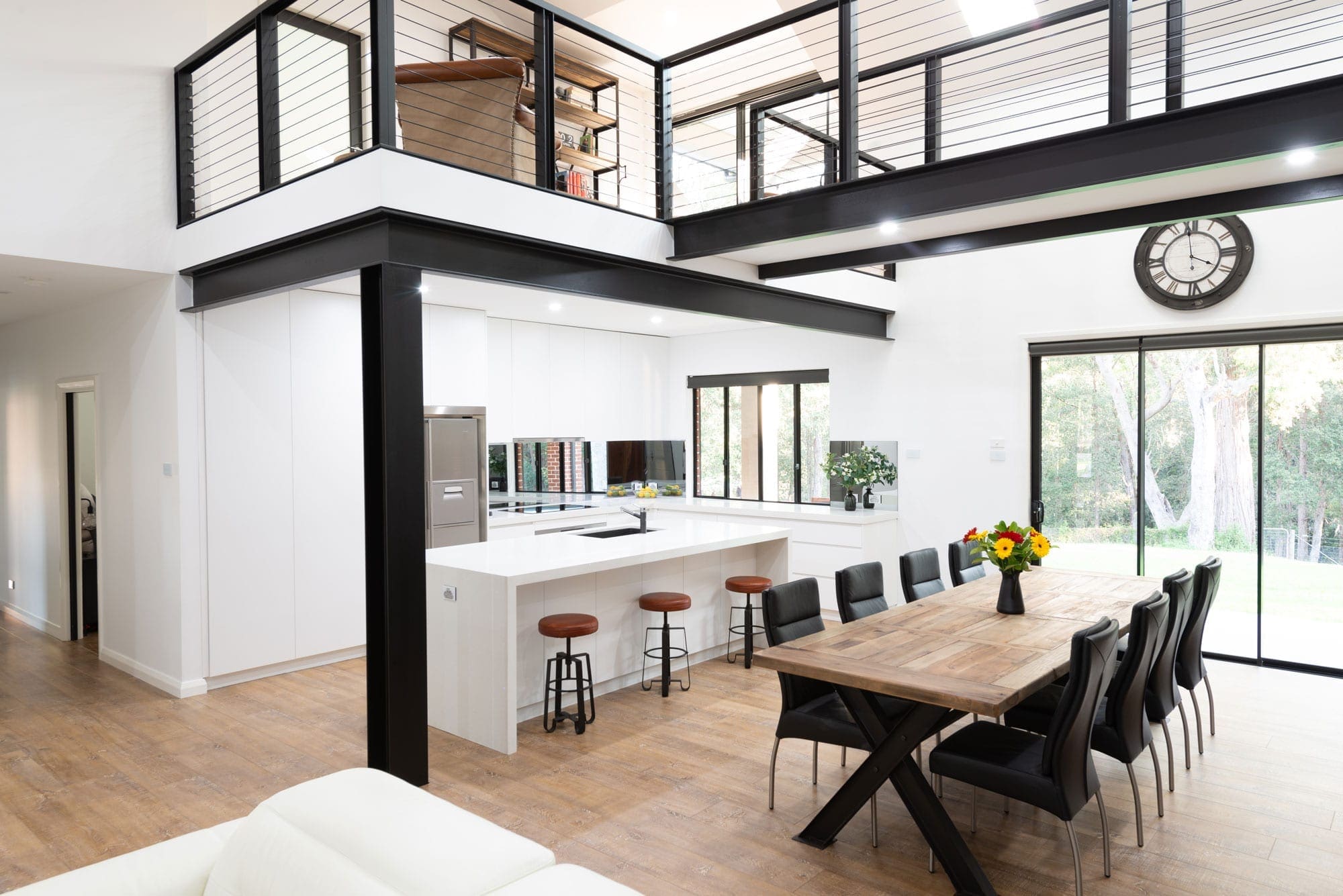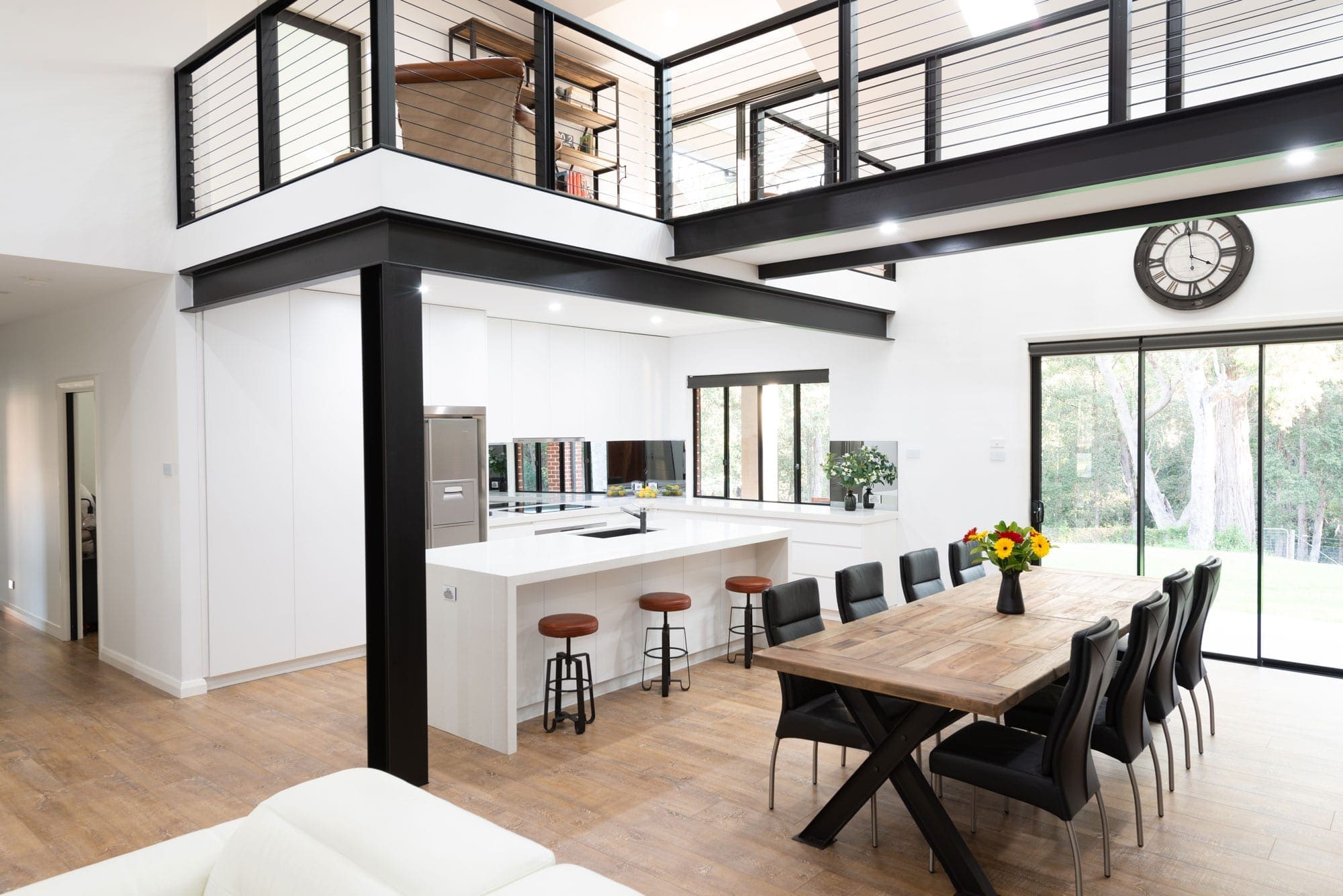 For more information on our various kitchen designs, please visit our Gallery. Our Gallery brings together a selection of our custom kitchen designs ranging from traditional to contemporary kitchens. Each kitchen style has the flexibility to work in any home environment and can be designed to suit all tastes and budgets.
The entire Harrington Kitchens team is focused on designing kitchens that utilise premium materials and offer each and every customer the highest level of service. Harrington Kitchens partners with the best quality kitchen suppliers within the kitchen manufacturing industry and employs experienced and professional tradesmen to ensure the longevity of your custom designed kitchen.
For a quote and design consultation please contact us at Harrington Kitchens on (02) 4647 4474 or submit an online enquiry, alternatively you are welcome to visit either of our showrooms at 12 Graham Hill Road Narellan NSW or Unit 14/63-69 Kirkham Road, Bowral NSW.
Black Kitchens
Click to view gallery
Classic Kitchens
Click to view gallery
French Provinical Kitchens
Click to view gallery
Hampton Style Kitchens
Click to view gallery
Modern Contemporary Kitchens
Click to view gallery
Modern Polyurethane Kitchens
Click to view gallery
Two-Toned Kitchens
Click to view gallery
White Kitchens
Click to view gallery