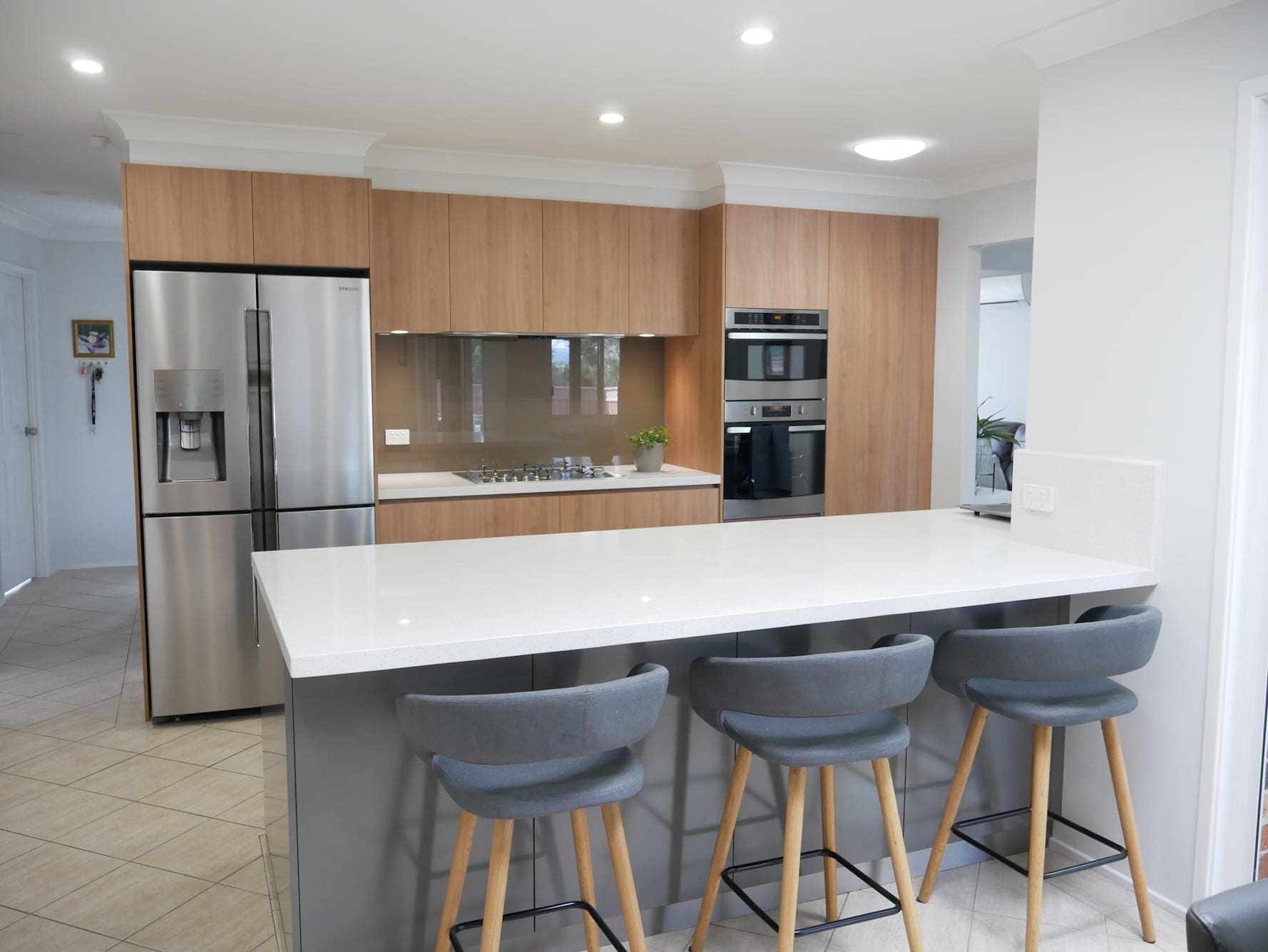 Modern Easy Living Kitchen Elderslie


"I would highly recommend purchasing a kitchen through Harrington Kitchens.  Danielle was fantastic to liaise with.  She fulfilled all our requests and went beyond to make sure it happened.  The timeframe given was absolutely followed to the tee.  Danielle attended when work was being completed, ensuring it all went well. No stress at all.  We were very happy with the result.  Thank you to Danielle and the team."
Janette, Elderslie (September 2020)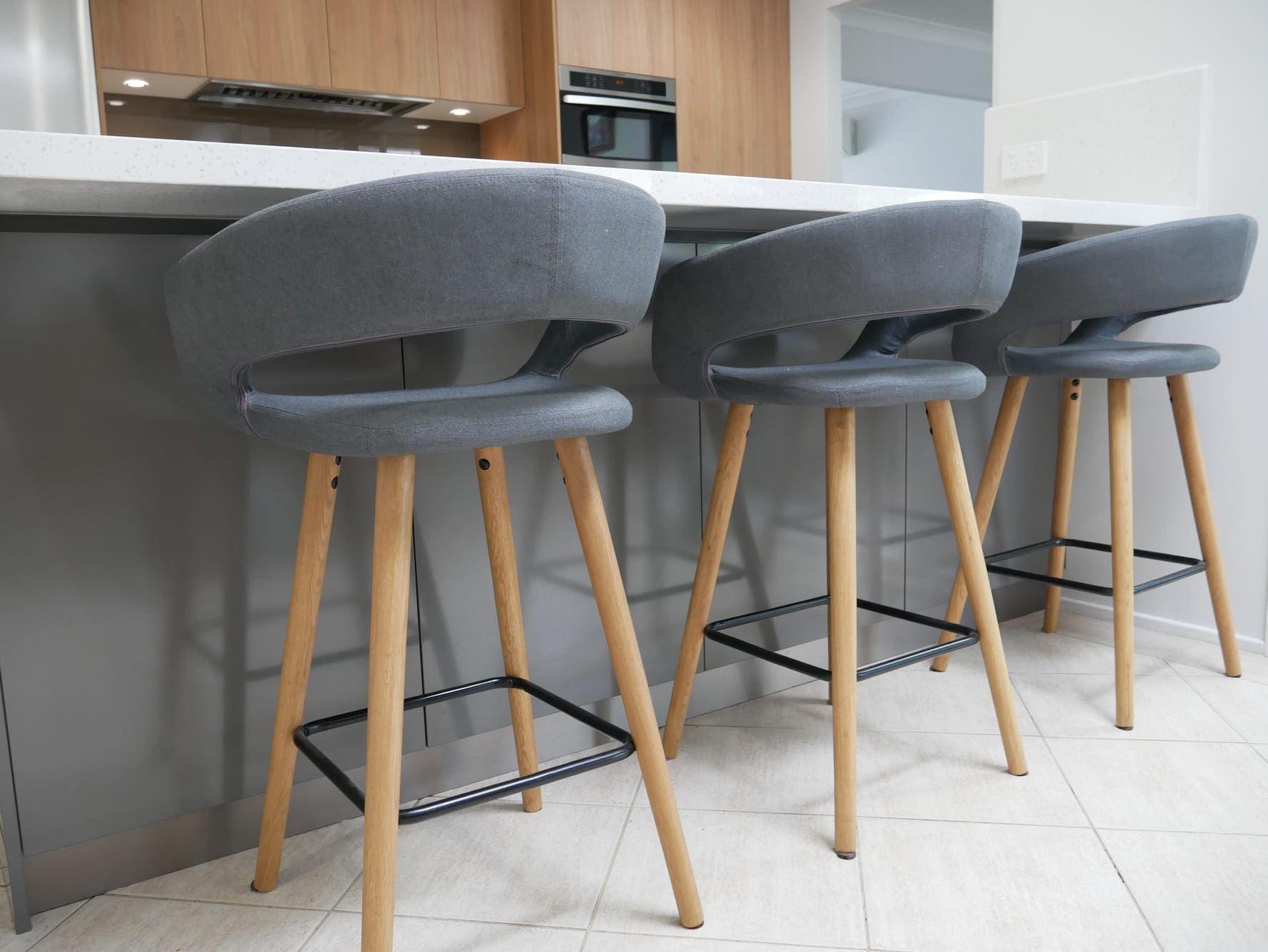 This kitchen is the perfect example of how a cost-effective renovation can produce a fabulous look!
Simple, streamlined finger pull cabinetry in Polytec Tasmanian Oak Woodmatt with Polytec Canterbury Grey in a sheen introduces a modern, crisp look that will stand the test of time.
A glass splashback painted in a complimentary colour continues the streamlined theme and is not only super easy to clean but with its reflective surface, allows a hint of the adjoining room to be brought into the kitchen area.
Double wall ovens in the Woodmatt cabinetry are ideally located close to the gas cooktop and four large pot drawers provide more than ample, ideal storage for pots and pans.
Smartstone Santorini with 40mm mitred edges brings light to the benchtops and stylish Matt Blatt bar stools in a matching grey fabric create the ideal gathering space for family and friends.
Modern and easy!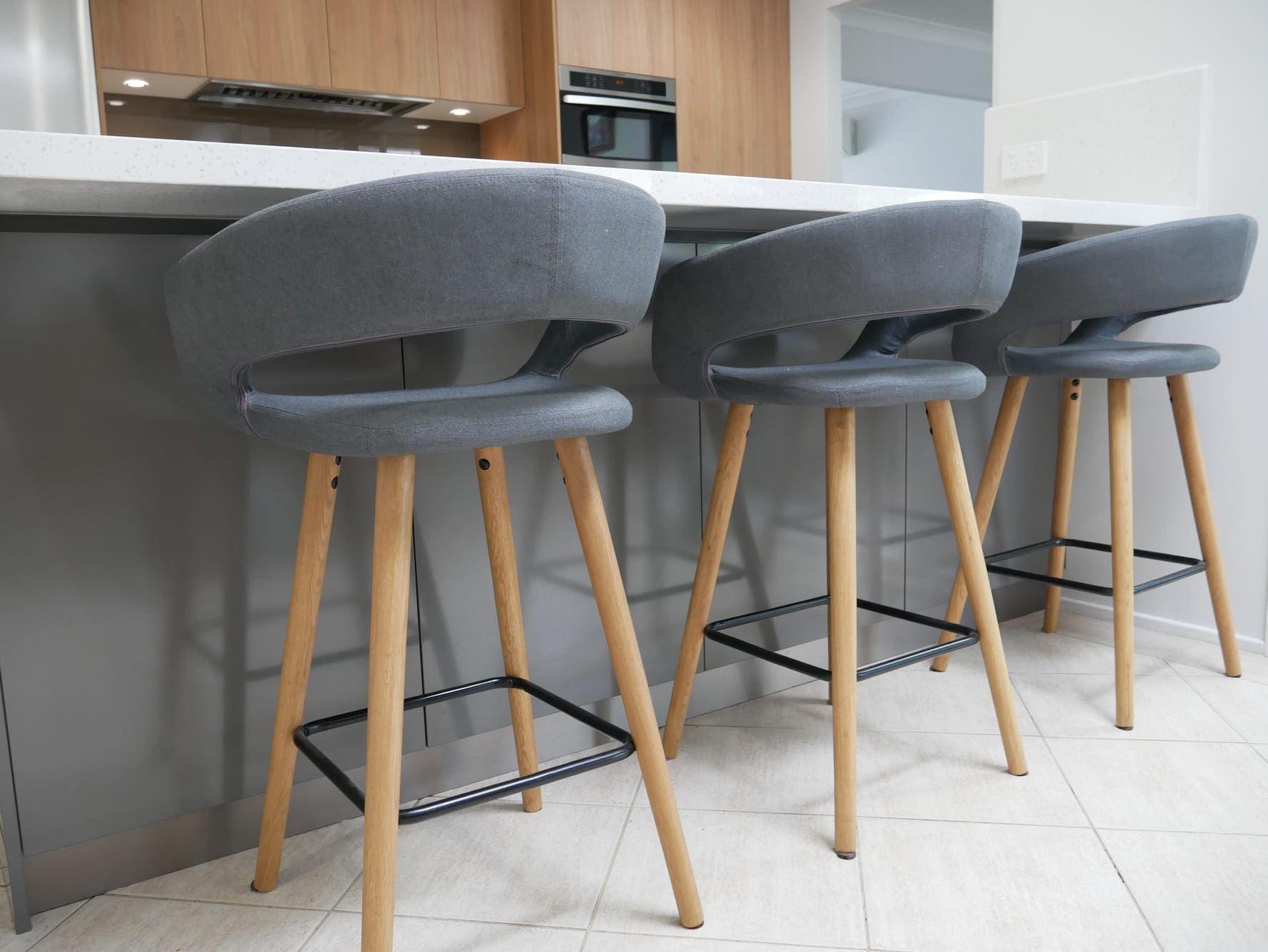 Present your kitchen ideas to your designer
Download our FREE guide for handy tips on presenting your kitchen ideas to your designer.