Pinterest has become the hub of inspiration for sprucing up ones kitchen by showing beautifully curated spaces to envy! Though, sometimes these spaces can seem hard to incorporate into your kitchen. We bring you top kitchen decorating ideas to create a fresh feeling kitchen with beautiful aesthetic pieces. Read ahead to see trending kitchen decorating ideas.
Cosy Feel
Your kitchen is the hub of the home so you want it to feel comfortable and welcoming. Create a warm and cosy feel to your kitchen by adding wooden accessories.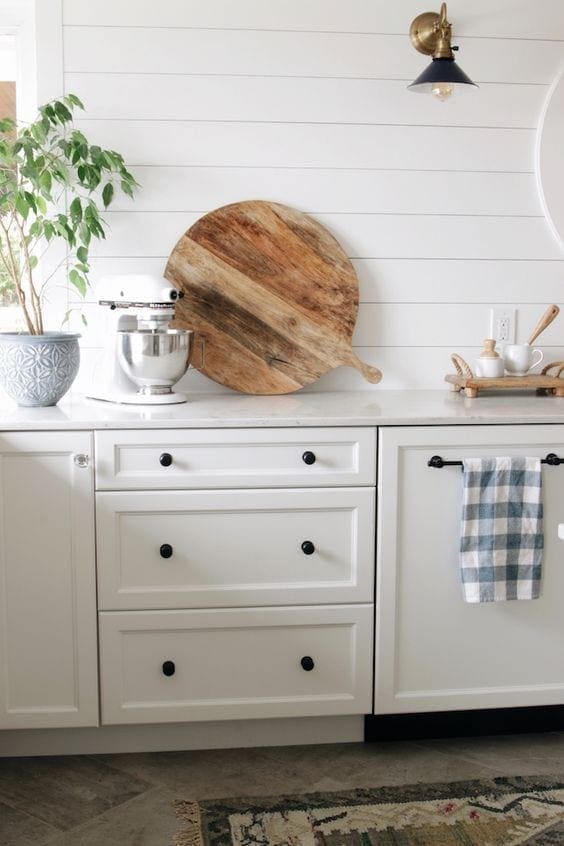 Resort Inspired Décor
Resort inspired décor is very popular as people want to create a relaxing space when they get home from work. The key to creating your personal oasis is having a mix of greenery, white and timber for a luxurious resort look.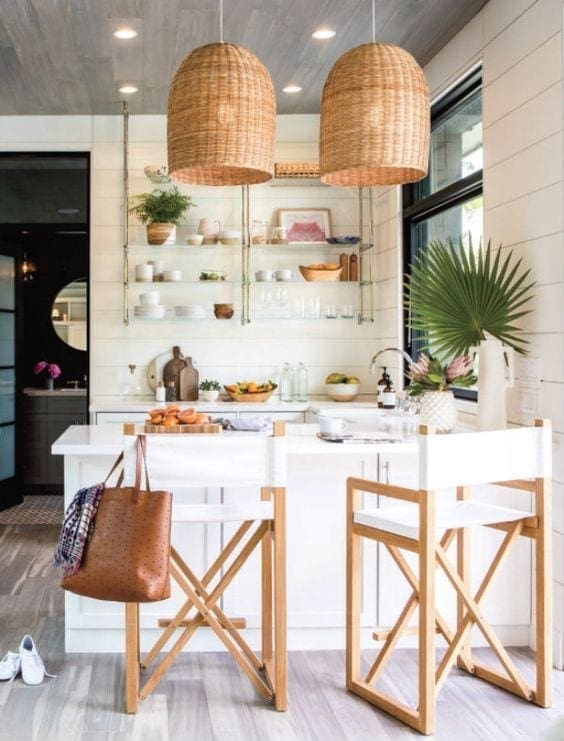 Black kitchen accents
The ultimate cool minimalist trend is black accents. Replace your tap, sink, and cabinetry or simply add a black vase to get this look. If you feel like black on its own is too harsh, incorporate timber elements to soften the look.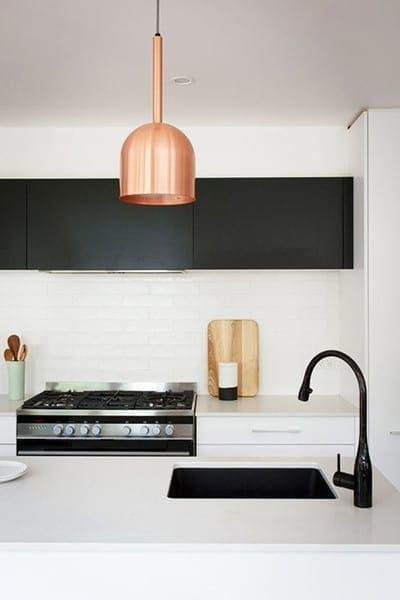 Kitchen Artwork
Brighten your kitchen space by adding some art! Hang it, lean it against your wall or even create your own for a personal touch you will treasure.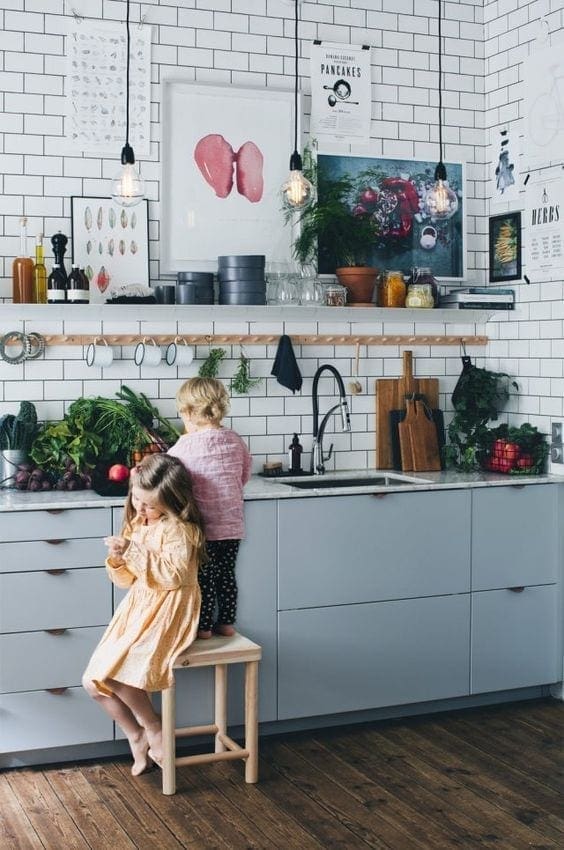 Bone Inlay
Achieve a sleek contemporary style mixed with a vintage feel and you have bone inlay. Bone inlay makes a fantastic statement piece, as they are clean lined so easily stand out from the rest with their intricate design. Incorporate through trays, vases, and coasters and as a console when entering the kitchen.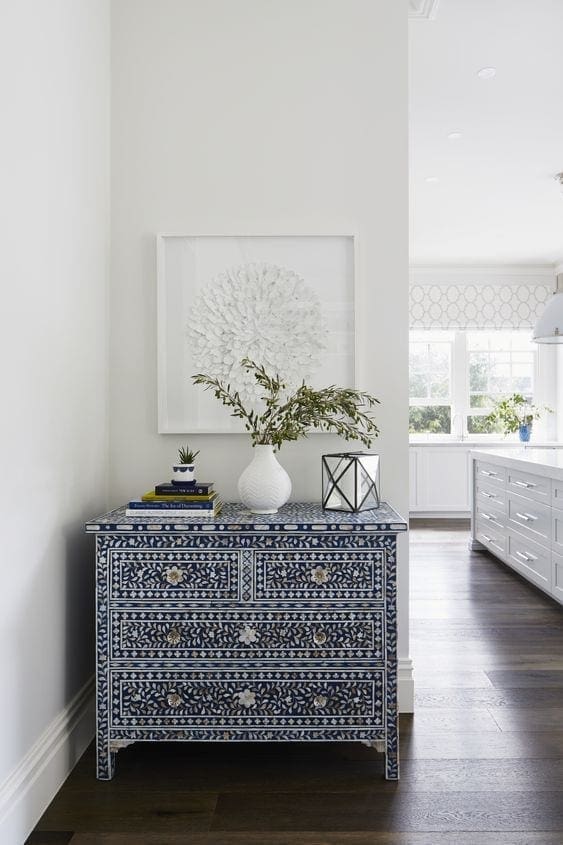 Coffee Station
In Australia we appreciate a good coffee and one of the best ways to ensure you always receive the best tasting coffee is to make it yourself. Adding a coffee station automatically brings a luxurious European feel to your kitchen. This fits perfectly into any style of kitchen.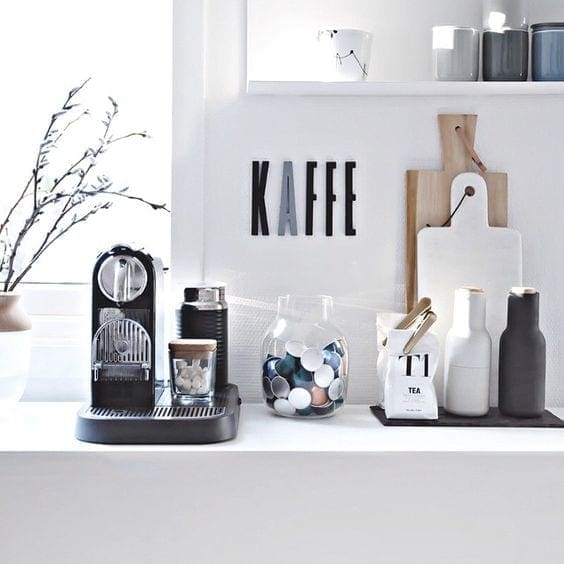 Character
Instantly boost character by adding plants, pendant lighting or rugs. This rug adds a bit of history to a traditionally white kitchen and makes it more inviting.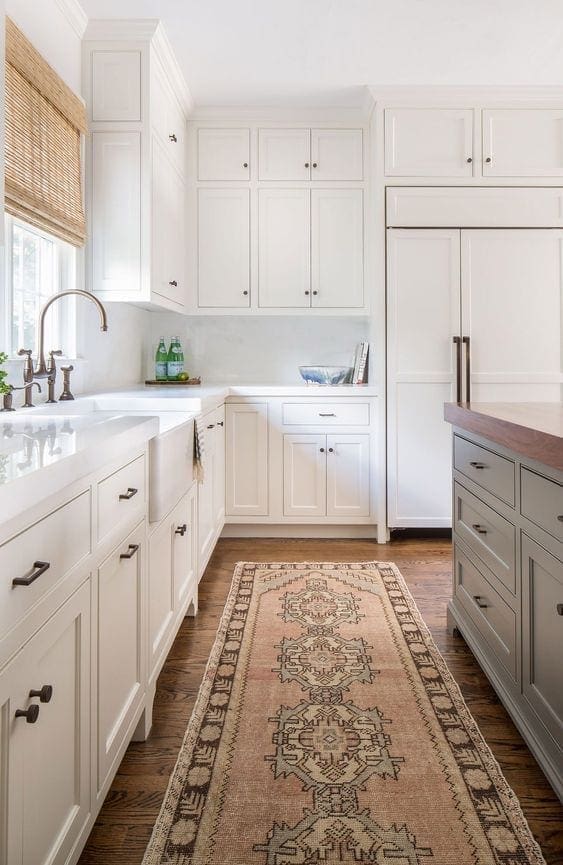 Harrington Kitchens offers a wide variety of kitchen design and styles including:
For more information on our various kitchen designs, please visit our Gallery. Our Gallery brings together a selection of our custom kitchen designs ranging from traditional to contemporary kitchens. Each kitchen style has the flexibility to work in any home environment and can be designed to suit all tastes and budgets.
The entire Harrington Kitchens team is focused on designing kitchens that utilise premium materials and offer each and every customer the highest level of service. Harrington Kitchens partners with the best quality kitchen suppliers within the kitchen manufacturing industry and employs experienced and professional tradesmen to ensure the longevity of your custom designed kitchen.
For a free quote and free design consultation Please contact us at Harrington Kitchens on (02) 4647 4474 or submit an online enquiry. Alternatively you are welcome to visit the Harrington Kitchens Showroom at 12 Graham Hill Road Narellan NSW or 5 Old Hume Highway, Mittagong NSW.
See more great kitchen ideas in our Online Gallery.