Harrington Kitchens' Sales Manager, Scott Green, shares his insights and expertise on kitchen trends to watch in 2019.
Kitchens that we are currently designing are tending not to follow any one particular style or trend and instead are comprised of a disciplined combination of diverse styles, textures and colours.
Eclectic styling is taking over from the minimalist look. Kitchens are flowing into the rest of the home, even in older home renovations with wall removal becoming commonplace to provide open plan living between the kitchen and living spaces. The diverse and varied kitchen allows for a strong attention to detail, which is mixed with creativity and quirkiness.
Décor items on display is back in vogue. Provided that these elements are carefully styled and placed to look balanced they can really add an extra level of personality and creativity to the space.  
Functionality will continue to dominate above all else with plenty of storage and ease of access to traditionally difficult areas via the use of clever pull-out systems. As integrated appliances become more and more affordable the kitchen will remain beautiful in its own unique way.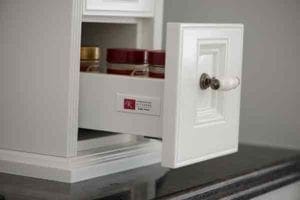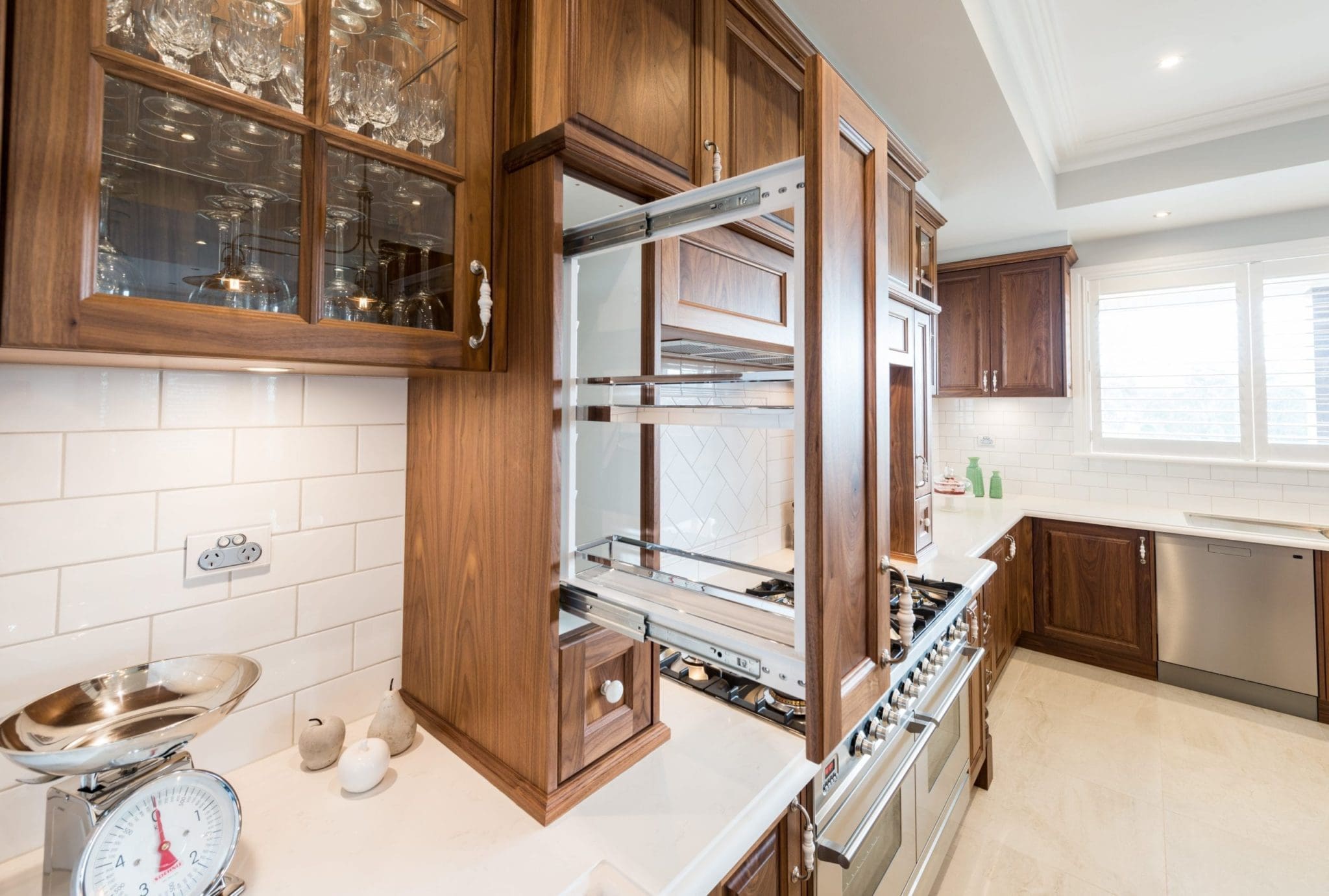 'Walk-in' or 'Butler' pantries are still often desired if space permits, especially with additional bench space which allows commonly used appliances such as toasters, kettles and benchtop coffee machines to be quickly and easily accessed whilst remaining hidden from view from the main kitchen which can then retain its personality and style.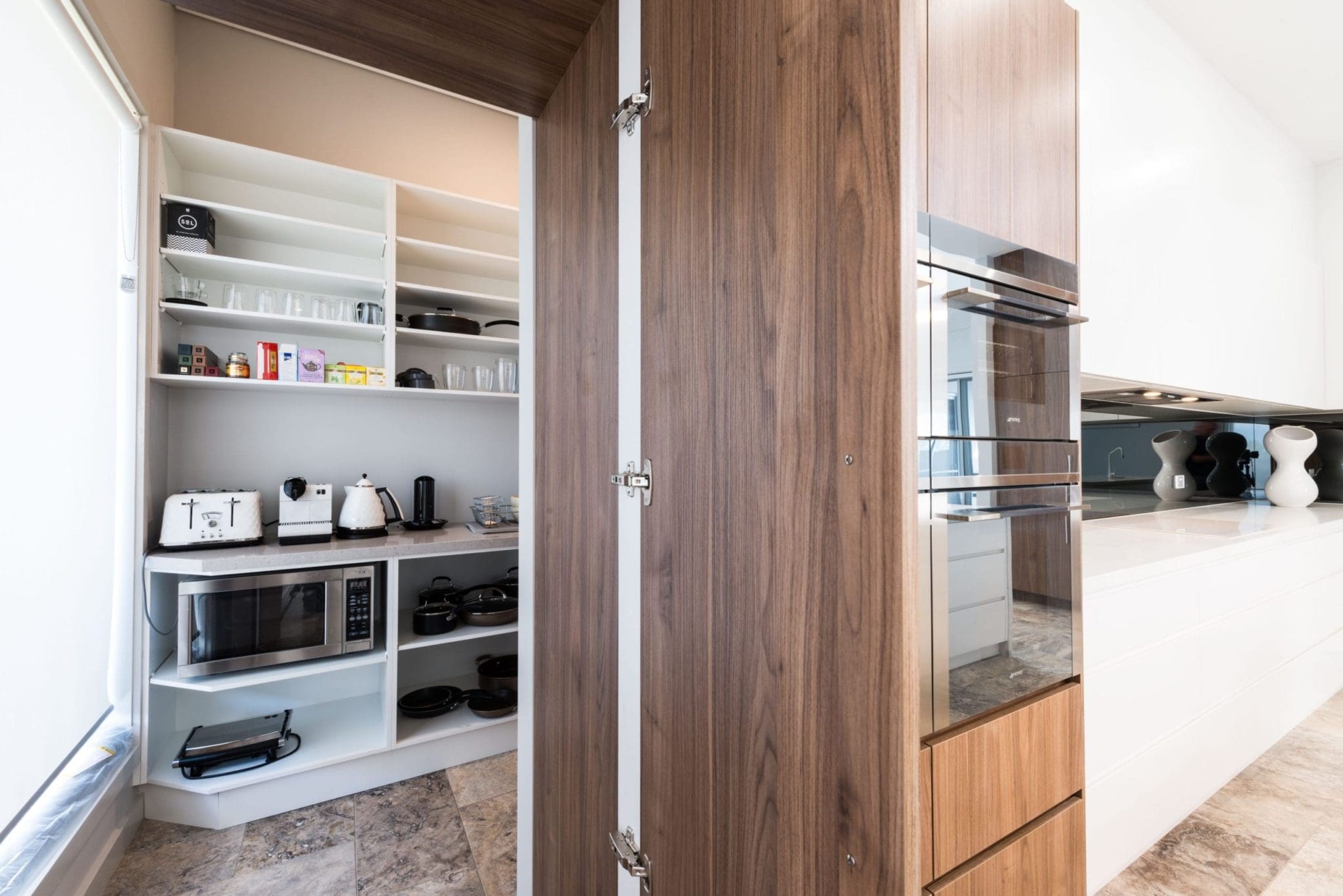 Whilst visiting Eurocucina in Milan earlier this year it was evident that there will be an emergence of semi industrial styling incorporating new high tech finger-print resistant material – especially in dark moody tones of grey and charcoal. Matt finished benchtops and black aluminium open framed shelving to display décor items combined with 'green' walls, feature plants and potted herbs provide colour and softness to the otherwise potentially clinical feel.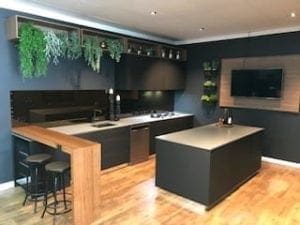 Timber look laminates that can be used for doors, panels or open shelving are becoming more and more realistic in both colour and texture. Their affordability, ease of use and durability make them an easy choice when adding feature accents and warmth to the industrial stying.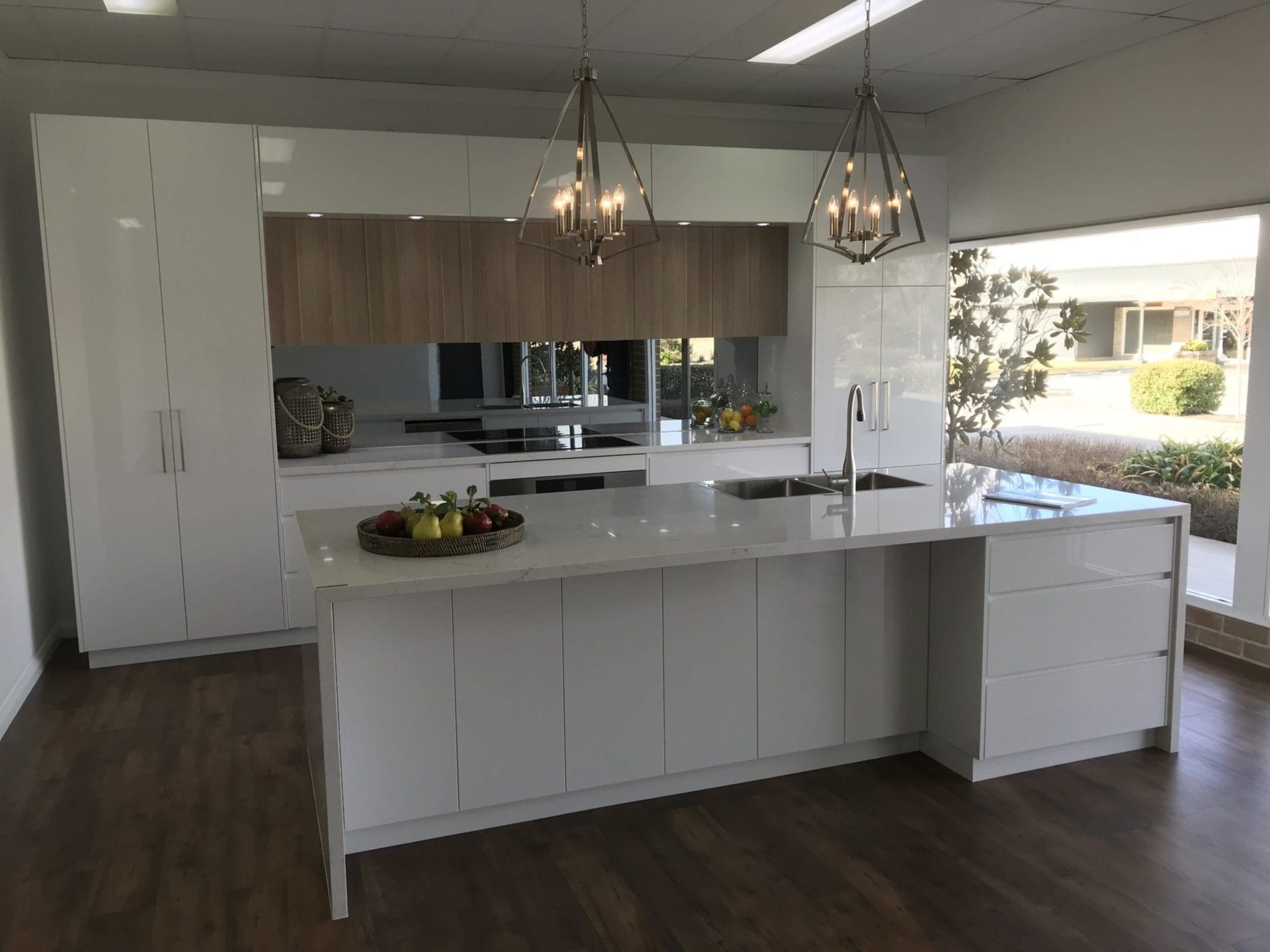 Small bursts of colour also add personality via décor items, pendant lights or even stools and benchtop appliances. The great advantage of this is the ability to completely transform your kitchen when it needs updating simply by replacing one or two elements whilst the core of the kitchen remains unchanged.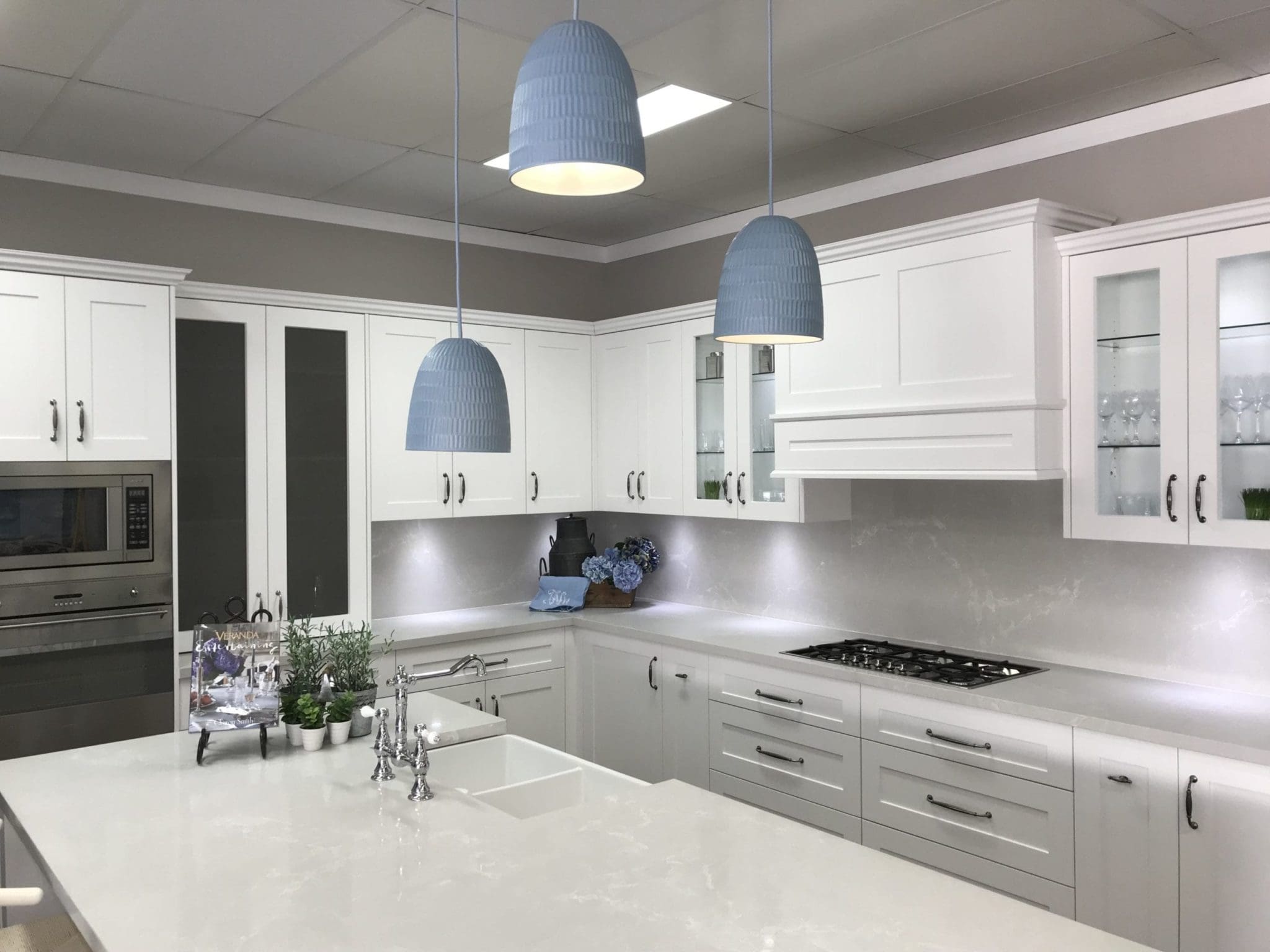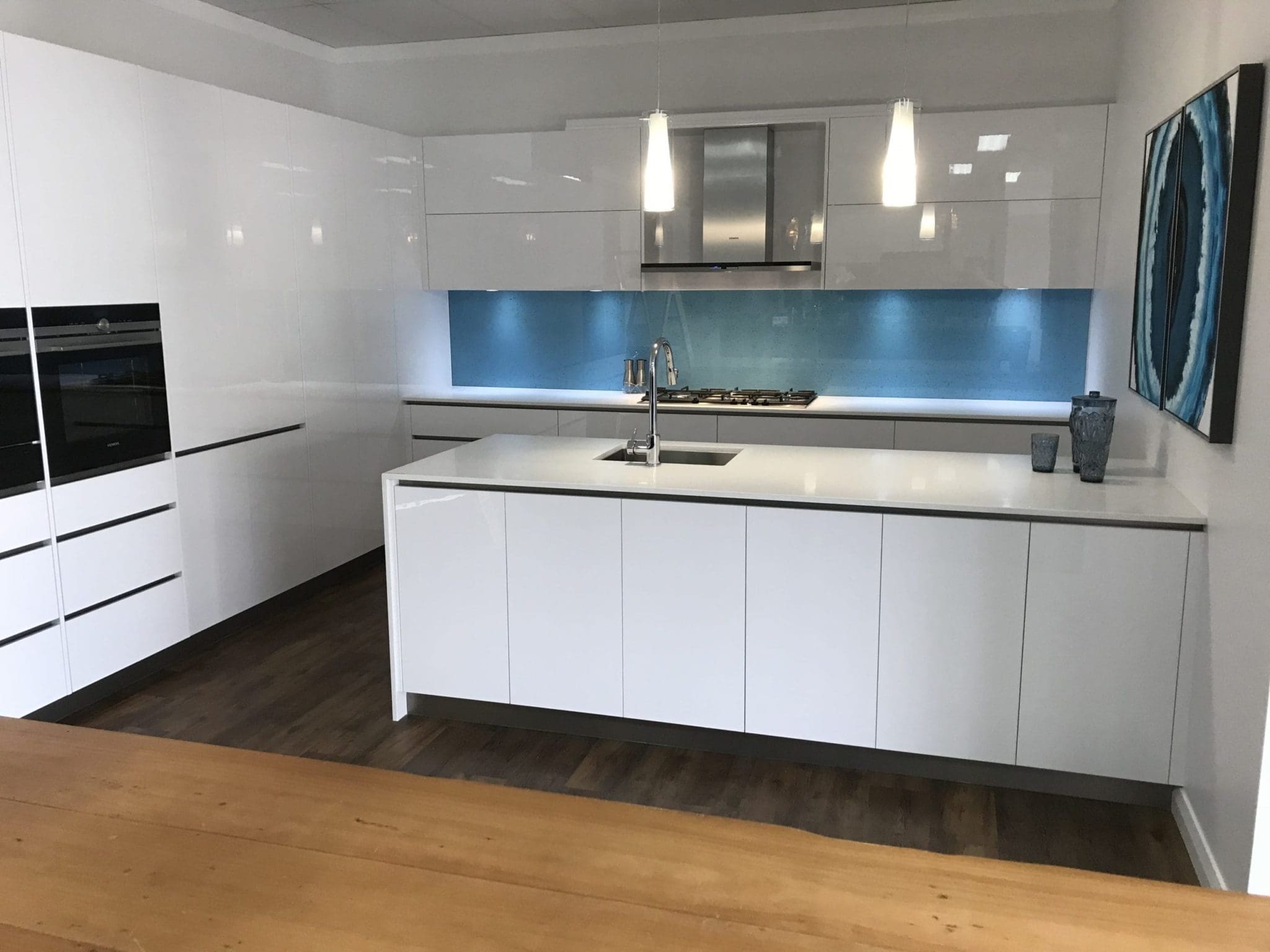 We have incorporated one of the amazing Pitt integrated gas hobs in our new showroom display in Bowral which sits beautifully in this very popular semi-industrial style kitchen which displays all off these elements and creates a wonderfully moody atmosphere.
Taller bench tops combined with lower kickboard heights provide more space for storage particularly in a kitchen which has shadow-rails instead of handles. The space lost to the shadow-rails is regained with greater cabinet heights.
Bench top thicknesses are still many and varied with ultra-thin coming back particularly in very modern or industrial styled kitchens whilst thicker mitred tops are being used particularly with natural stone in order to highlight the beautiful natural veining. We are seeing this look more and more in our still hugely popular Classic Hamptons styled kitchens.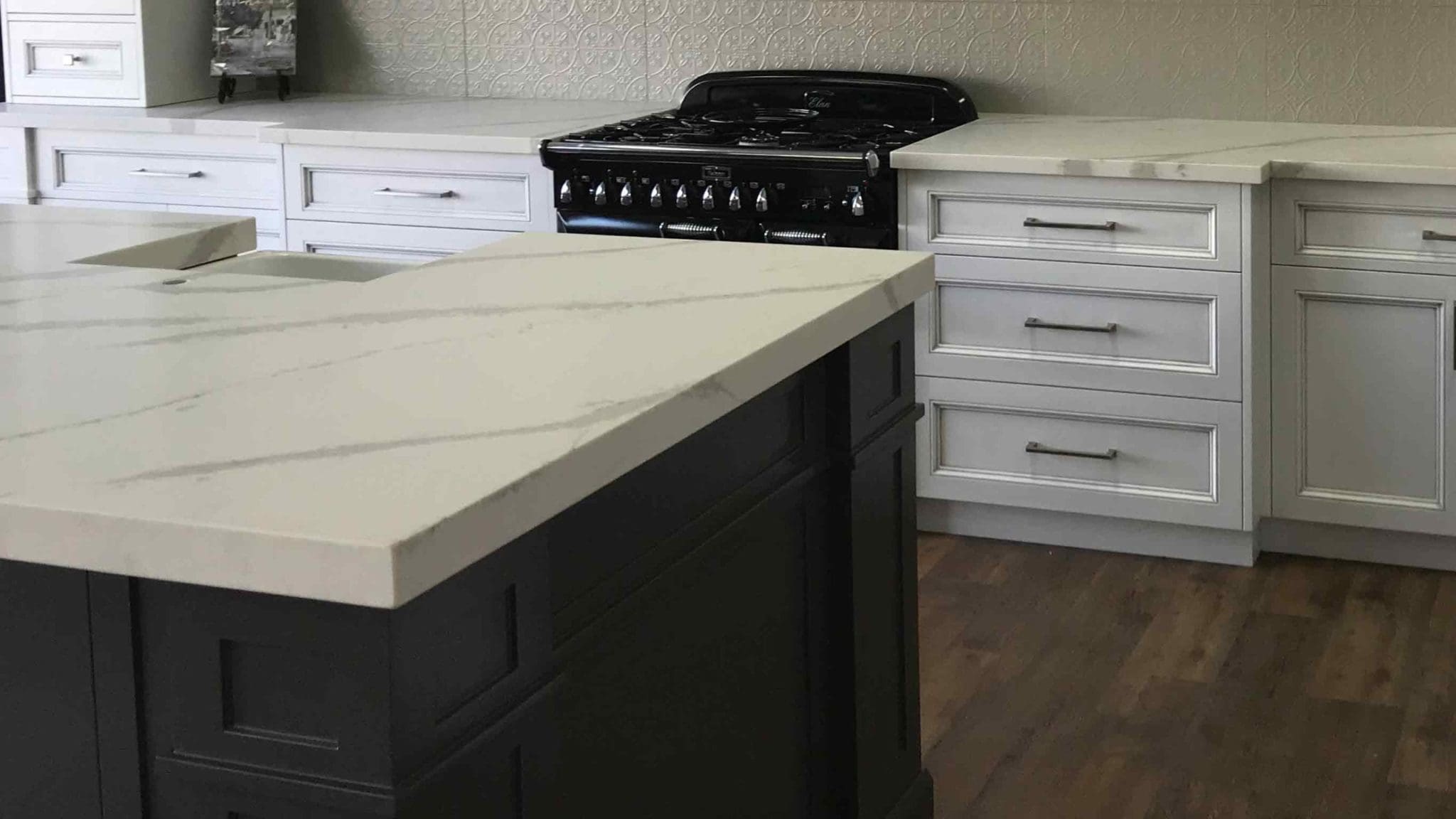 Copper continues to reign with taps, sinks, knobs, handles, discreet trims on appliances right through to all-out copper ovens.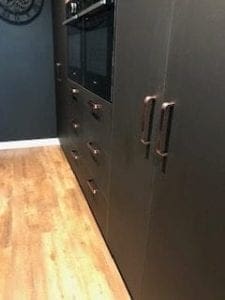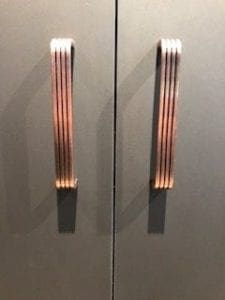 Finally, I see the demand for unique hand painted finishes starting to increase again. However this time the feel is less ornate than previous Provincial styling and is instead more of a unique classic style.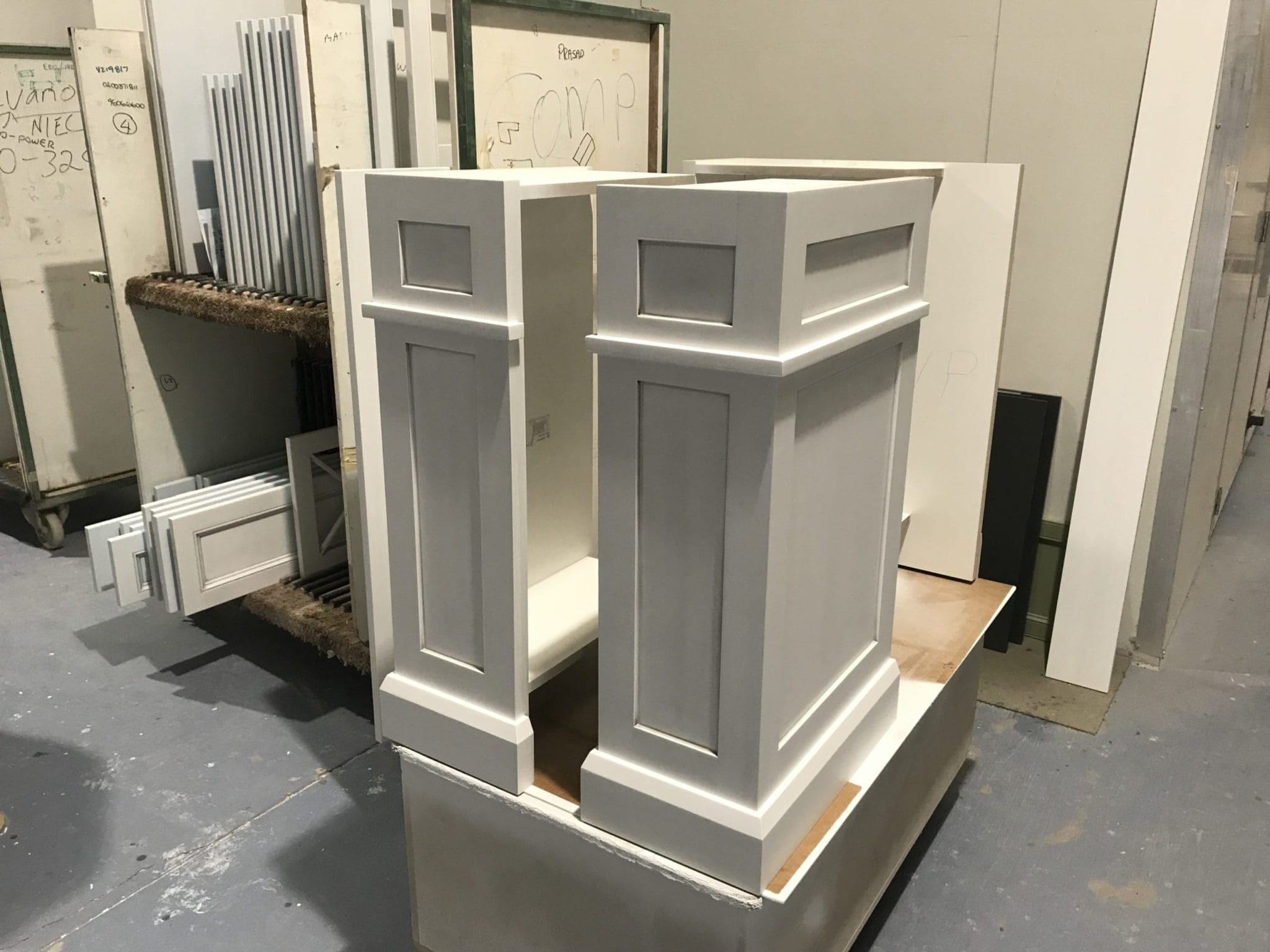 The doors are more detailed than simple Shaker doors in order to capture the antiquing and fluted posts and rosettes are being replaced with thicker, wider panelling with raised moulding and simple profiled proud kickboards. "X' framed glass display doors instead of traditional colonial bars are also staring to feature heavily in our latest kitchens.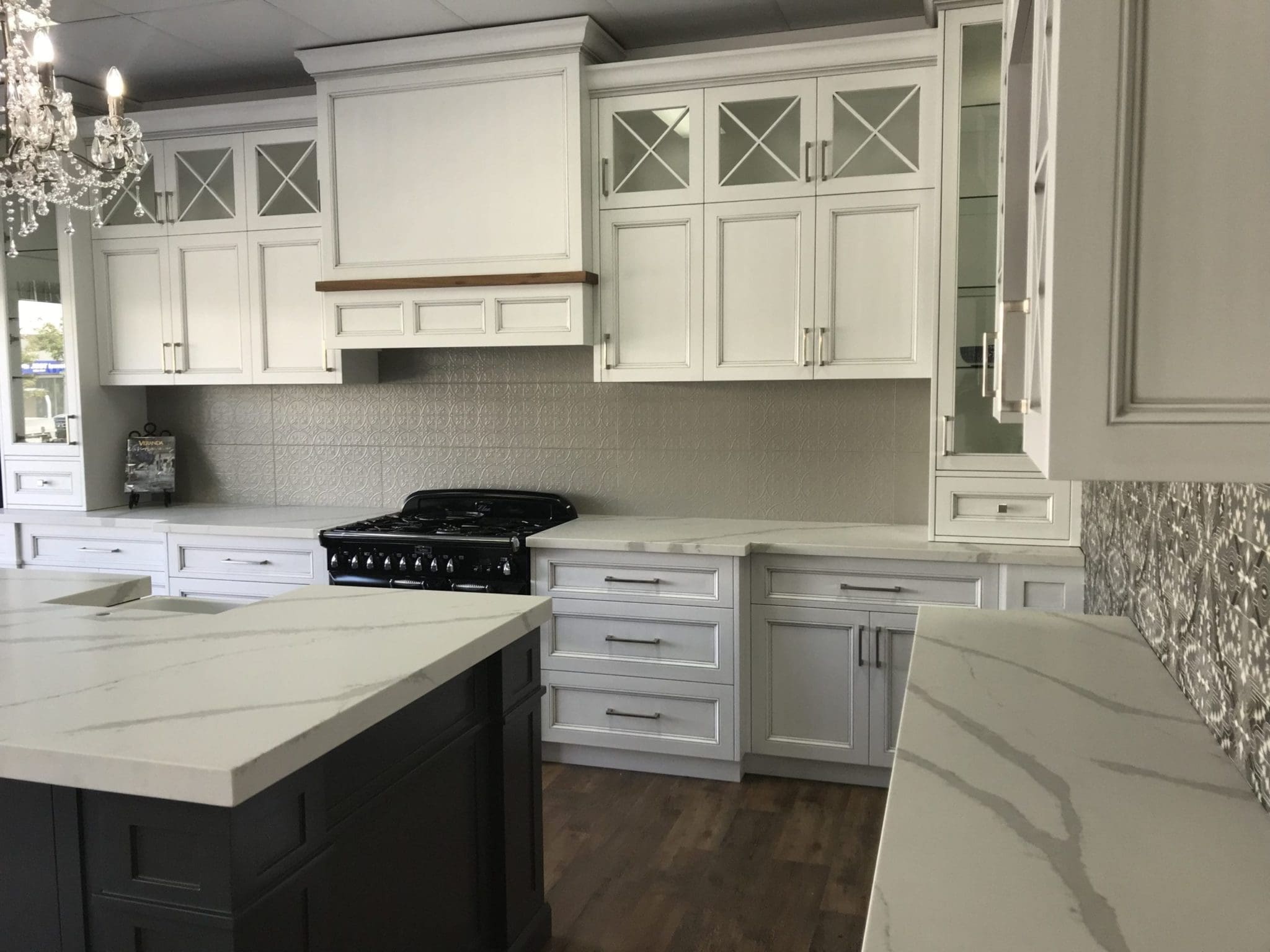 Harrington Kitchens pride themselves on producing contemporary and on-trend kitchens of the highest quality, no matter your style or taste. To discuss your 2019 kitchen, contact the team on 1300 662 112, submit an online enquiry or visit us at our Narellan or Bowral showrooms.