We love being able to share delicious new recipes with you every Friday via our blog and Facebook page.
Here we've gathered together all the featured recipes from April so you can quickly and easily see them all in one place.
If you haven't already, head over to our Harrington Kitchens Facebook and like the page. You'll see a new recipe each Friday, as well as our other regular posts to keep you up-to-date with all things Harrington Kitchens and plenty of other great kitchen related news and updates too.
Easy Veggie Enchiladas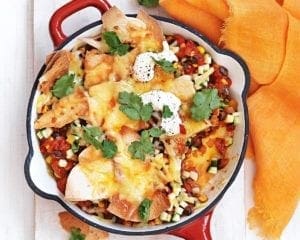 Try these Easy Veggie Enchiladas as a meat-free alternative to a mexican favourite.
www.harringtonkitchens.com.au/easy-veggie-enchiladas/
Double Chocolate Easter Cheesecake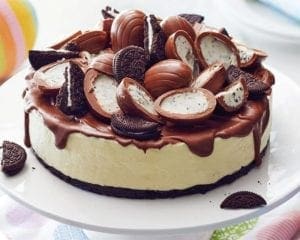 Nothing says Easter like chocolate, chocolate, and more chocolate. And this Double Chocolate Easter Cheesecake has it in spades!
www.harringtonkitchens.com.au/double-chocolate-easter-cheesecake/
Anzac Hotcakes with Coconut Ice Cream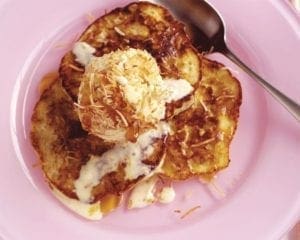 Honour our defence heroes past and present with this Anzac Biscuit inspired Hotcakes recipe. It's got coconut ice-cream and golden syrup!
www.harringtonkitchens.com.au/anzac-hotcakes-coconut-ice-cream/
Chicken and Coconut Curry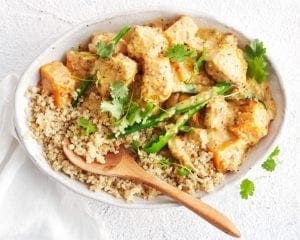 This Healthy Chicken and Coconut Curry are loaded with plenty of fresh vegetables and served with quinoa for a healthy and super tasty meal.