It's safe to say that this year has certainly left a lasting impression. And when it comes to our homes, many of us have gained a renewed connection between space and functionality. 2021 will be the time to further embrace this newfound relationship, and what better place to start than the kitchen! Here are 5 popular kitchen trends that we see set to rise and shine in 2021.
In a year that has been full of more twists and turns than what anyone could have imagined, most of us are very much looking forward to 2021 with a fresh sense of positivity. And our team at Harrington Kitchens believe that it will be a year which features the best parts of 2020 when it comes to kitchen trends. With sentiments to the new appreciation that many of us have developed for our homes this year, coupled with a few exciting refreshments, we see 2021 kitchen trends being more about home appreciation than ever before.
Following are 5 popular and exciting kitchen trends that will continue to shine in 2021.
2021 Kitchen Trend #1: Integrated Storage Solutions
As one of the most expended spaces in the home, we don't really consider clever storage solutions a kitchen trend anymore, rather they are more a demand, or requirement, for our way of life. Nonetheless, the convenience and functionality of savvy storage should always stay on top when it comes to what is trending. And next year will be no different.
Continuing their popularity, integrated storage solutions featuring slide out or pull out functionality and compartmentalised inserts that capitalise on space will be a big highlight. Drawers, pantries and cupboards will be more about making use of every nook and cranny available in the most practical and functional ways.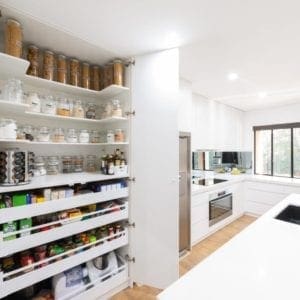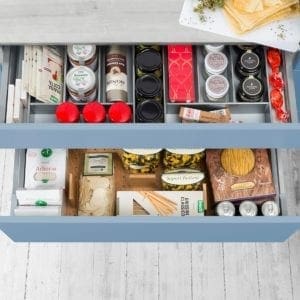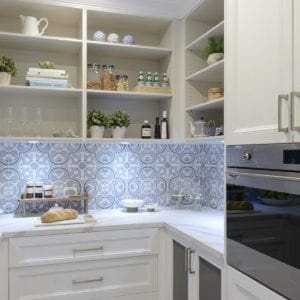 Image credits: Harrington Kitchens, Hettich Australia, Harrington Kitchens
But, at the peak of storage kitchen trends for 2021 will be the butler's pantry. When we are using our homes more and more, for work and for play, this is the space within the space that can aid everyone – the home entertainer, the business person and the home schoolers too.
* Tip: for more insights into the functionality of a butler's pantry, see our article 5 top reasons why we love a butler's pantry
2021 Kitchen Trend #2: Island Dreaming
Island benches are a kitchen trend that have been with us for some time now and we don't see them fading into the distance anytime soon. With more time spent at home this year, island benches have solidified their importance all over again.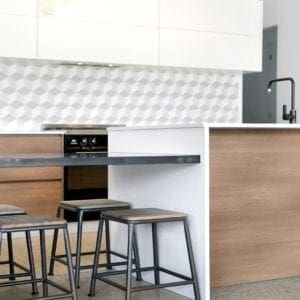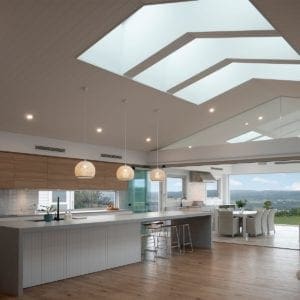 Used as a place for entertaining, gathering of the masses at feeding time, and even working, a kitchen island is where function meets form. Created as an extension to the kitchen bench or standing on its own, the island kitchen trends next year will encourage more human interaction and connection in one of the busiest areas of the home.
2021 Kitchen Trend #3: Created by Nature
Kitchen trends in 2021 will embrace the best parts of nature. We will see materials, fixtures and fittings that emulate nature's finest; plenty of natural stone, concrete and timber. And with their calming benefits, fresh trimmings such as plants and micro herbs will remain a popular décor choice, bringing us back to basics and to nature.


2021 Kitchen Trend #4: Perfectly Matt
Coinciding with natural kitchen trends and the use of stone and timber, beautiful matt finishes will be back. Whether it be the lighter tone of white or more subdued moody hues of black; it is matt that will be the winner.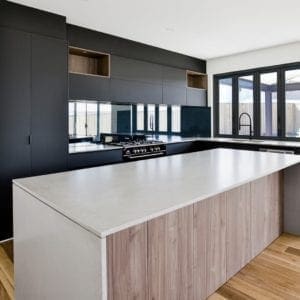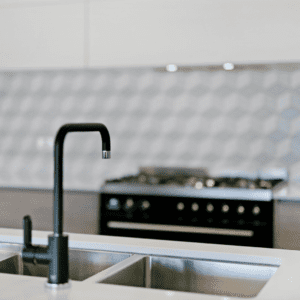 Matt black tapware is a kitchen trend that was on the increase this year and will continue to rise in popularity in 2021.
2021 Kitchen Trend #5: Hamptons
So popular in 2020, the coastal-vibing, Hamptons kitchen trend will continue strongly in 2021. And we believe it is due to Hamptons being a style which allows plenty of play and freedom in a kitchen space.
Sophisticated, but laid back. The Hamptons kitchen trend celebrates raw, natural elements (there we go about natural elements again), clean walls and floors with open shelving. This kitchen trend is decorated with splashes of handcrafted rattan and sea-friendly tones. It is fresh, open and inviting, reflecting a holiday vibe. An ideal setting for a central family-friendly area of the home.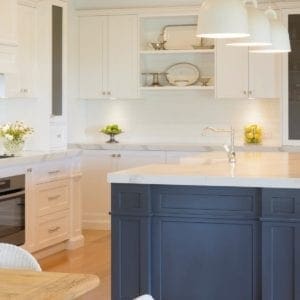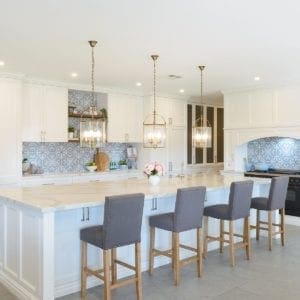 This year may have challenged us all in one way or another, but 2021 is set to renew the best of the best with a vengeance. We are excited to see the fresh approach and reinvigorated kitchen trends that new attitudes and a reconnection with our homes will bring.
For more kitchen trend ideas and inspiration, be sure to follow us on Instagram or check out our Harrington Kitchens inspiration gallery online. Then be sure to contact the Harrington Kitchens team of experienced and professional kitchen designers on 1300 662 112 or submit an online enquiry to discuss your dream kitchen project for 2021.